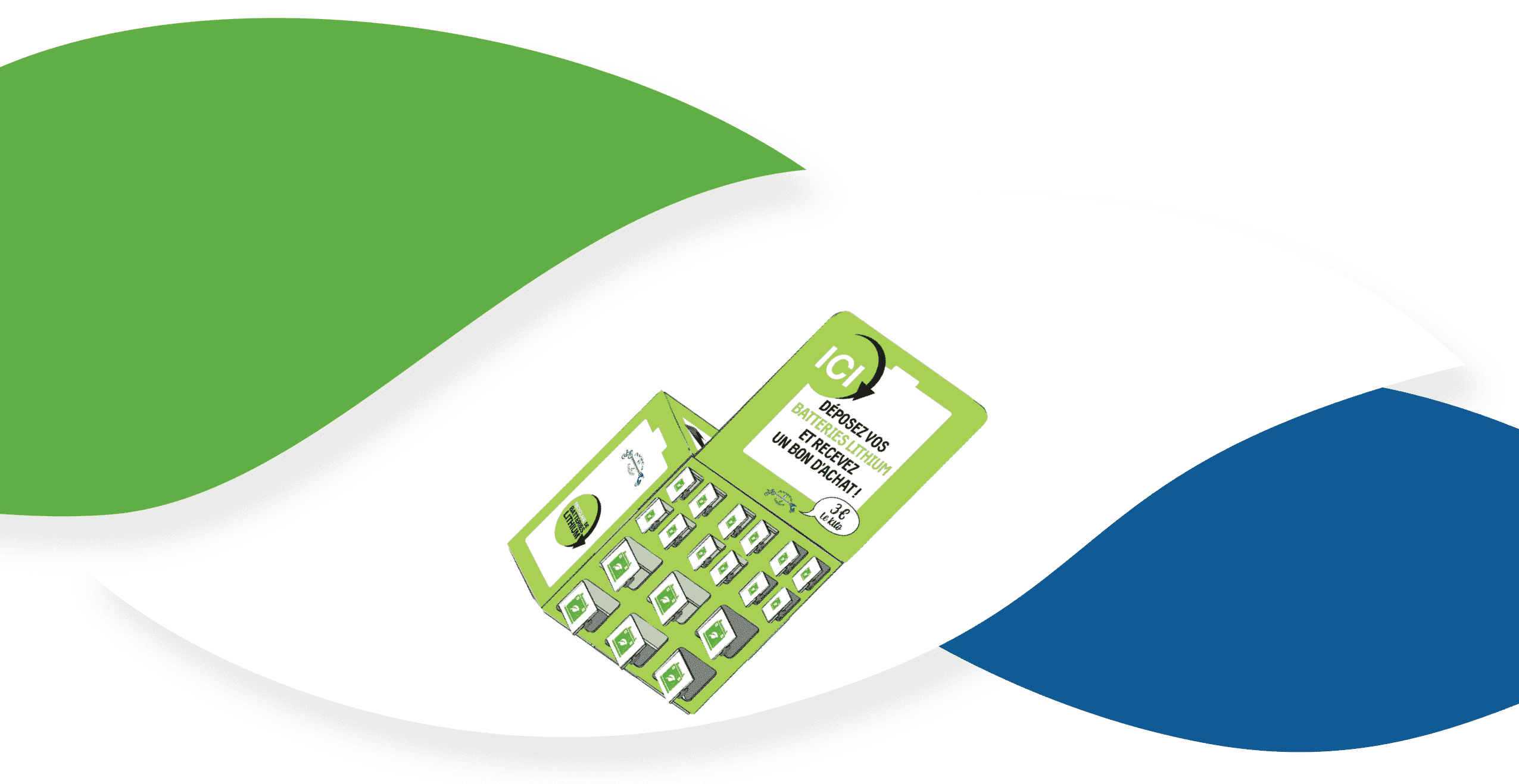 PLACING RECYCLING BOXES WITH OUR PARTNERS
RECYCLING IS ECO FRIENDLY TO OUR PLANET

WE OFFER :
We offer you to get paid by recycling your lithium batteries.
Our professional teams will place a battery recycling box free of charge, we will take back the old batteries considering their conditions and weights.
With support of our team, you will benefit from our network by becoming our partners, and customers will be led to your location via our website as well as an application (iOS/Android) for reference.
Old batteries from electronic devices can be stored in these boxes for proper recycling when customers visit you!